Storage tanks, for example. according to DIN 6600 – DIN 6625
Pressure Vessels
apparatus
silos
Heat exchangers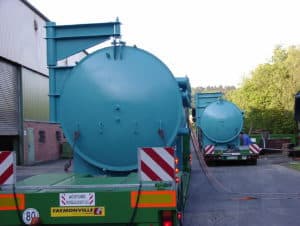 Materials: structural steels, stainless steels, special steels, plastics
Surface treatments: blasting, painting, plastic coating, galvanizing
Execution by div. Specifications, PED, ASME, etc ..
Are you interested or want some information or advice? Contact us simple and straightforward. If you want to make an inquiry to a project, please send us your documents via email shortly.