Standard's Batch Control System (BCS) is engineered for high precision dosing and filling operations containing viscous materials. The Batch Control System is constructed with robust materials and a choice of motor drives, providing versatility and safety for the most challenging applications. Simply dial in the desired volume, press ENTER, and the BCS delivers a preset volume of material virtually hands-free.
Common Applications – Electric
Polymers
Oils
Varnishes (non-flammable)
Paints
Resins
Petroleum Products
Features
Oval Gear Design
Measurements: Gallons, Liters and Cubic meters
Re-settable totalizer
User friendly "In Field" calibration
7 pre-set batches
Remote Start Capabilities
Relay output signal
Technical data
Flow range: 9,8 l/min – 45 l/min
Max. Discharge Pres: 6 bar (87 psi)
Max. Viscosity: 1-2000 cP (mPas)
Accuracy: +/- 0,63 % of full scale & +/- 1 % reading
Max. Temp: 80 °C
Wetted Parts: 316SS / PPS / Aluminum / Teflon
Download
Warning: Not suitable for pumping flammable or combustible liquids.
Common Applications – Air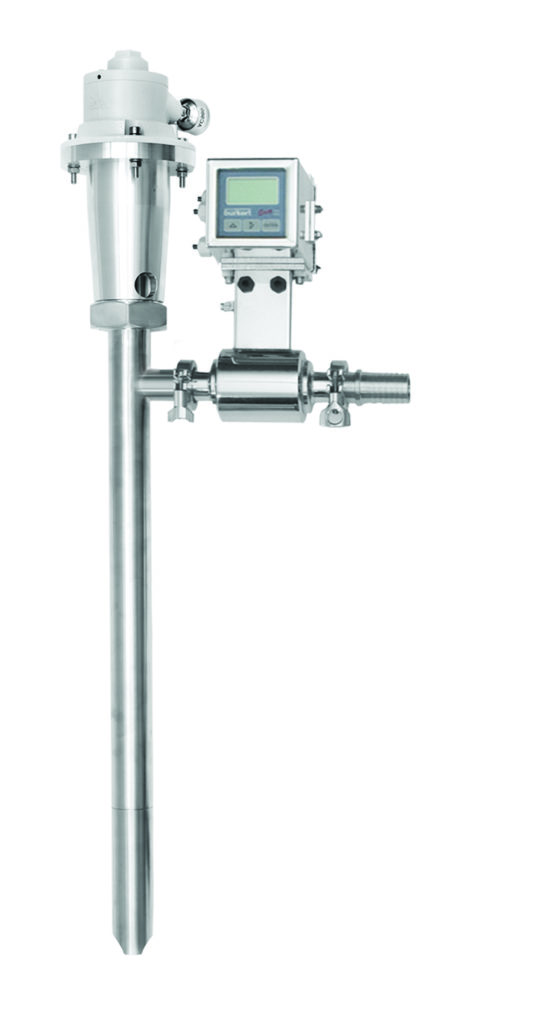 Polymers
Oils
Varnishes (non-flammable)
Paints
Resins
Petroleum Products
Features
Oval Gear Design
Measurements: Gallons, Liters and Cubic meters
Re-settable totalizer
User friendly "In Field" calibration
7 pre-set batches
Remote Start Capabilities
Relay output signal
Technical data
Flow range: 9,8 l/min – 45 l/min
Propulsion: Air, 2 HP (1,5 KW)
Max. Discharge Pres: 6 bar (87 psi)
Max. Viscosity: 1-10,000 cps (mPas) & 10,000-25,000 cps (mPas)
Accuracy: +/- 0,63 % of full scale & +/- 1 % reading
Max. Temp: 80 °C
Wetted Parts: 316SS / PPS / Aluminum / Teflon
Download